Martin Ruvalcaba founded Pacificland Constructors Inc., in 1995. After working for several construction companies he realized it was time to pursue his passion of helping others turn their construction vision into a reality. Pacificland Constructors is located in Southern California and has a team of 10 full-time employees who are at your service. Pacificland is a fully licensed specialty concrete and masonry contractor in the State of California, we hold licenses C-8 and C-29.
Pacificland Constructors has the resources, people, and experience to deliver world-class
performance. For more than 15 years, we have always delivered from complete custom masonry and concrete design to construction services. Our team at Pacificland Constructors is your one source stop for all masonry and concrete projects as well as design and engineering services. Here at Pacificland Constructors, we understand that every client is unique and we invite your inquiry to discuss any current or anticipated home improvement and commercial construction projects through all phases of construction and implementation.
We've evolved into one of the most respected residential and commercial construction companies in the Los Angeles and Orange County areas. At Pacificland Constructors, we build quality projects safely, on time and on budget, no matter how large or small. Our purpose is always to meet the needs of our clients while providing quality service and excellent craftsmanship, at an affordable price.
Martin spent 8 years working as a bridge design engineer at Parsons Transportation Group and several of his bridges have been built in Southern California. Martin has also spent 4 years in residential design and construction working alongside his father's construction company. Martin is most noted for his design creativity as well as bringing cost consciousness to every project whether it's residential or commercial. Martin brings a wealth of expertise in design and engineering. Along with his attention to detail, original and unique designs he can turn your vision into a reality one blueprint at a time.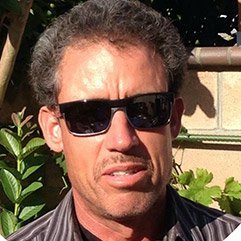 Martin E. Ruvalcaba
Owner
With more than 30 years of Construction Experience, our company president brings an enormous amount of expertise to each and every project. Martin is most noted for his keen eye for design and attention to detail as well as his hands on approach on every project. His passion and dedication to his client's vision has established him as a skillful industry professional that is respected for his distinctive style, solid expertise and refined creativity.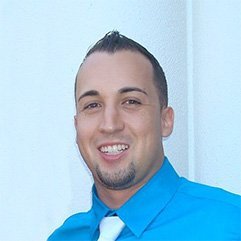 Martin E. Ruvalcaba
Project Manager & P.E.
After nearly a decade working in the corporate world designing numerous bridges in the state of California, Martin E. made the decision to leave the corporate world and expand his knowledge by joining the family business. Martin E. holds a Masters in Civil Engineering from the University of California, Irvine and is a registered professional civil engineer. Martin E. is most noted for his creativity as well as the ability to turn his clients vision into a reality one blue print at a time. His extensive knowledge and expertise in bridge structures, transportation related structures and home design makes him a valuable asset to our company.
Headquarters
Conveniently located in Lakewood, CA 90712, Pacificland Constructors
is the leader in commercial and residential masonry projects serving customers across Southern California.